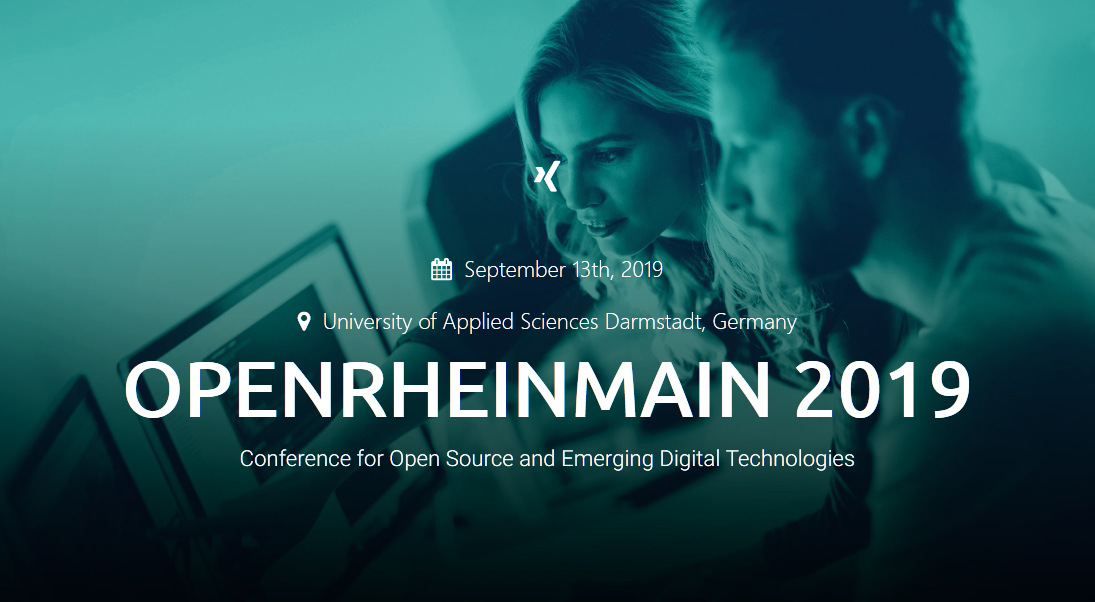 OpenRheinMain Conference 2019
13
September
2019
All day
OpenRheinMain (ORM 2019) is the 1st edition of an annual IT conference on open source and emerging digital technologies. This includes, but is not limited to, Open-Source, Intelligent Automation and DevOps, Cloud Computing, and Internet of Things.
The purpose of the conference to interlink researchers and industrial partner of the Rhein Main region. Therefore, the conference considers stakeholders from both in an appropriate proportion.
At the conference we will present our insights to "Visual Text Analytics for Technology and Innovation Management".