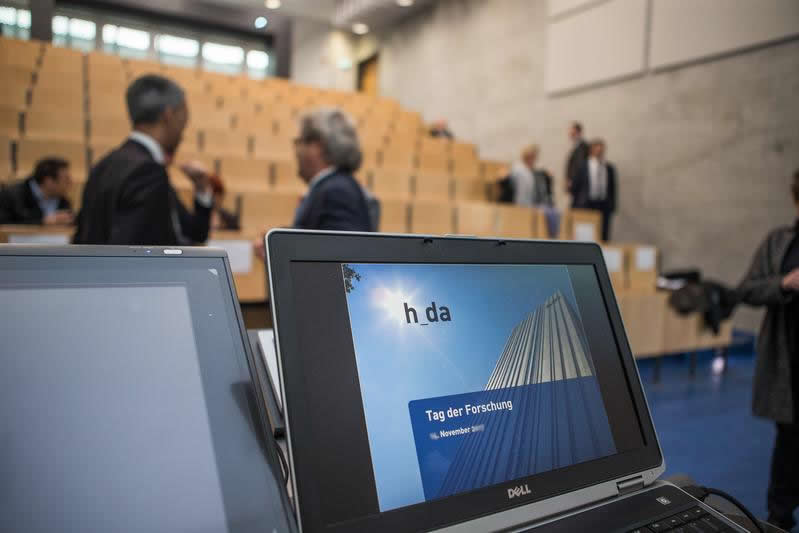 Research Day 2021 at h_da
The "Research Day" (German original title: "Tag der Forschung") was first held back in 2002, establishing a tradition, where every year in November, news about current research activities were shown and the time for networking and discussion is given. The annual Research Day has a special significance for the Darmstadt University of Applied Sciences. It is aimed at university members, company representatives, institutions in the region and the interested public. Exciting lectures and discussions on current research activities at the university and the awarding of the science prize are part of the program.
This year's Research Day is themed Digitalization and Sustainable Development.